BACKGROUND ON FORENSIC SERVICES
Since the dawn of civilization, humans have sought ways to distinguish truthfulness from lying in those individuals suspected of criminal wrongdoing. Various inventive techniques for the verification of truth and the detection of deception have been tried over the centuries. In 1921, John Augustus Larson, a medical student at the University of California at Berkeley and a police officer of the Berkeley Police Department, California invented the Polygraph as a forensic service to obtain accurate information from doubtful occurrences.
A polygraph (popularly referred to as a lie detector test) is a device that records and measures several physiological indices such as blood pressure, pulse, respiration and skin conductivity while the individual answers a series of questions. The belief behind the use of polygraph by Forensic Psychophysiologists (forensic experts) is that deceptive answers will produce a physiological response that can be differentiated from those associated with non-deceptive answers.
In some countries, polygraphs are used as an interrogation tool with criminal suspects or candidates for sensitive public or private sector employment. US federal government agencies such as the FBI and the CIA and many police departments such as the LAPD have used polygraph examinations to interrogate suspects and screen new employees.
Over the years, forensic services have successfully helped to solve cases involving employee theft, commercial fraud, corruption, violent crimes, drug offences, industrial espionage and threats to corporate security.
In Nigeria, corporate organizations, government institutions and others can also benefit from polygraph examinations which have been proven to be one of the most reliable, robust and valuable scientific tools in identifying untrustworthy or deceptive people and to clear innocent people through tested, trusted and globally accepted means. This forensic service should be applauded by Nigerians and others given the high rate of criminal and corruption cases both in the public and private sector.
Since polygraph is an intelligent tool which has helped investigators in the united states and many other countries, it shall therefore be in the interest of Nigerians to step up to reality and adopt this modern approach to lie detection (Polygraph) to achieve accuracy in examination of criminals, in pre-employment screening, and in domestic and government issues.
NOTE: Polygraph services are now offered through Hogan Guards' sister company Hogan Polygraph & Investigations. Learn more at www.hoganinvestigations.com.
THOSE WHO REQUIRE OUR SERVICES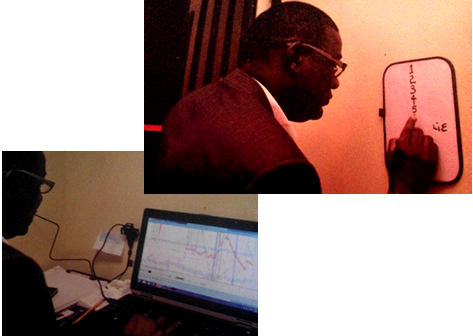 Security Agencies: Armed Forces, SSS, Immigration, NDLEA, EFCC, ICPC, LASTMA e.t.c
FAAN: (Federal Airport Authority of Nigeria)
NAHCO: (Nigeria Aviation Handling Company Plc)
Sky Power Aviation
Embassies And Diplomatic Missions
Higher Institutions
Federal And State Governments
International Organizations
Banks/Financial Institutions
Oil Companies/Multi-Nationals
Insurance Companies
Courier Service Companies
CBN (Central Bank Of Nigeria)
UN, UNICEF, UNDP