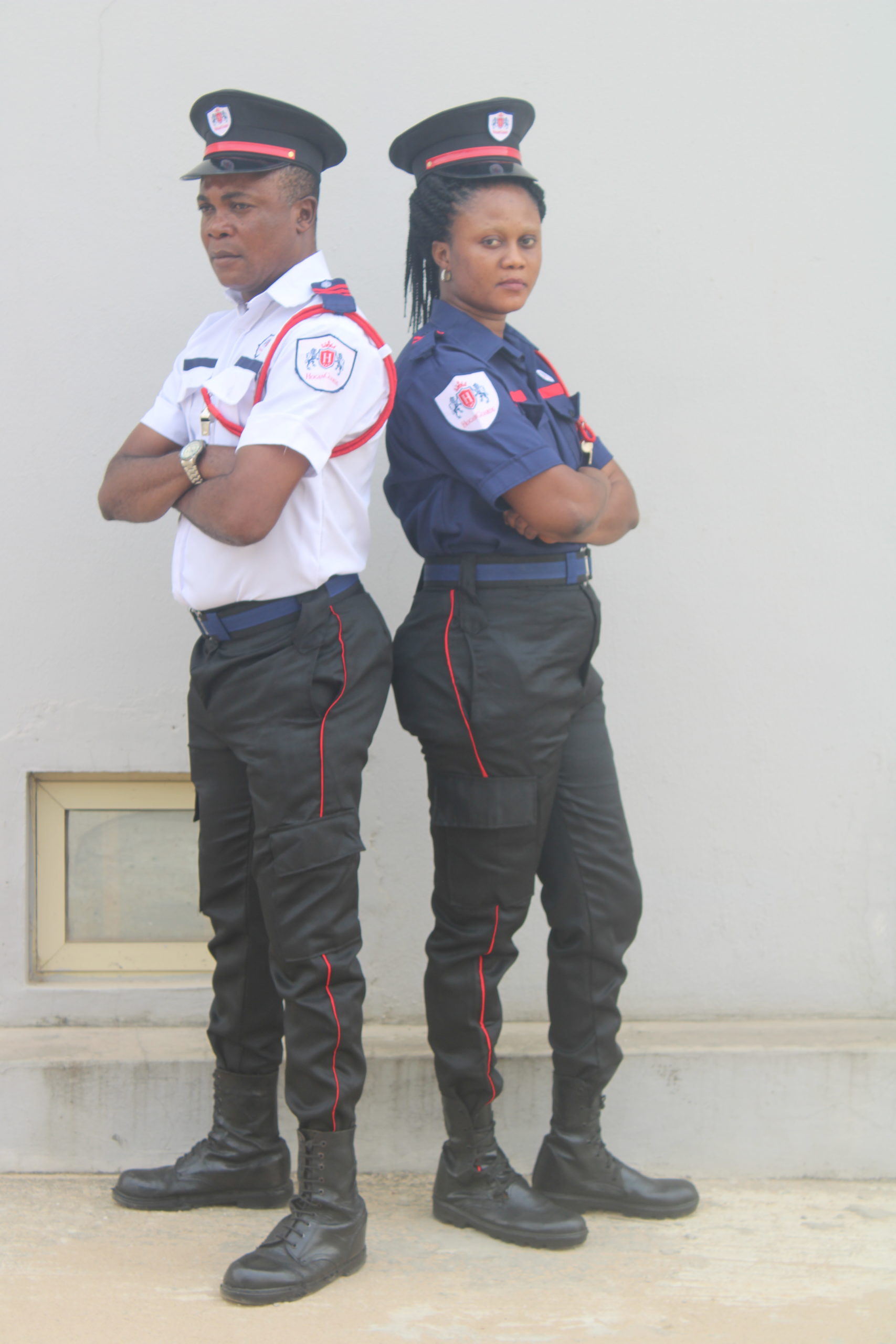 Shield Defense Operatives
Not your average security guards, Hogan Guards Shield Defense Operatives are vetted, their applications are scrutinized and only the most qualified prospects are selected and extensively trained in courses developed and led by industry experts, including current or ex-military officials, with advanced training in threat detection and prevention, access control, monitoring and more.
Remote Guarding
Hogan Guards uses remote guarding to monitor homes, offices, and other valuables like ATM machines from our state-of-the-art central command center in Lagos. This is done through various surveillance systems including aerial monitoring (drones), CCTV systems, alarm triggers, guard tour systems, tracking devices and radio communication.
Hogan Guards Limited (formerly Guardsmark Nigeria Limited), a limited liability company, is one of the leading security companies in the country.
The company began operation on August 18, 1981, and has advanced over the years in the field of Industrial Security.
Hogan Guards remains a force in the field of private security by implementing key 21st-century innovations. We recruit the most qualified individuals to join our team, and we conduct training developed and led by industry experts and elite law enforcement officials, backed by the latest technology, ongoing risk assessment, strict supervision, and continuous training that meets standards of international best practices in the industry to ensure maximum protection for clients.
The company is rated among the top three security companies in Nigeria in terms of size, organization, experience, equipment, assets, profitability, effectiveness, and strategy. Additionally, Hogan Guards Limited ranks as one of the longest-running (yet efficient) companies in Nigeria.